The way things are shaping up for the 2016 enrollment, it appears the BEST way to enroll, is to get quotes, benefits information and provider lists, from our ONLINE Instant Quote Engine  put in all the details, names, dates of birth, address, it's all CONFIDENTIAL.
Then to enroll we just need an agent designation an email [email protected] with your Social Security numbers, proofs – latest tax returns, lawful presence.
Here's  the paper application so that we have all possible information that might be asked.  Here's the JOB AID for 2016 to show one how to fill out the Covered CA ONLINE Application.
Latest revision and foreign languages on Covered CA website.
One major downside we see to doing the Online Application for our clients, which we must complete, otherwise we don't get paid.  It's very difficult for the public to figure out how to appoint us as their agent, clicking in the upper right hand corner, find help near you.  The public does not know the rules that they are signing up for under penalty of perjury.  Such as promising that everything on the application is correct and promising to file a tax return # 1040.   So, please review the paper application.
Historical Information
Here's' the most recent Covered CA's  fillable  paper application.  Yes, I know it's confusing and asks a lot of non-relevant questions.  I'm hoping Covered CA updates the application for 2015…   We offer FREE year around assistance with an experienced, licensed and insured agent at no extra charge as mandated by Health Care Reform.
You can also just fill out send us the 7 page enrollment worksheet.
Here's the steps to getting coverage:
We can review the plans together via phone, email or if you live in the Los Angeles, Orange County area we can meet at my office.

The online application with Covered CA does not ask as many questions and flows easier then the paper application.  However, the section of the website where you can select FREE agent support always crashes, so just

fill out this form

and return to us.  We only get paid for helping you and maintaining our website if you tell Covered CA that we did.
1.  Click here to go to the fillable pdf Covered CA application.  If you do a right click on the mouse you can open a new tab so that you can easily go back and forth to view the instructions, and not have to use your back button.  If you don't think you can complete the form in ONE sitting, please read ALL instructions and create a free account with my hosting service.

2.  Click on the bookmark icon, so that the application is easier to navigate.
3.  Read through entire application to gain an understanding of what they are looking for**.  For more details visit the Advance Premium Tax Pages on our website and Income verification questions.   The point of Income, is that they are looking for 2014 MAGI Modified Adjusted Gross Income.  We are not the "authorized representative" that's for if you want your parent, other family member to be able to talk to us or Covered CA on your behalf.  We are the Certified Insurance Agent on Page 18 – 19 depending on if you use the pdf # in the upper left or the page number in the lower right.
  4.  Click on the Text tool, so that you can type on the application


5.  Click on the Freehand tool, so that you can use the mouse to sign your name.*


6.  Double check your work.
7.  Click submit button to send to us.


If you don't hear from us within 2 business hours, email us ([email protected]) to see what's happening.
8.  If  you want to save your form and be able to return to come back, you  will need to create your account PRIOR to clicking the link to view the application. Then you  will be able to return to your account here: https://www.pdfescape.com/account/login/ and can resume completing the form within 7 days.


9.  If you have any technical "computer" or "internet" problems with completing the application, please report bugs directly to my hosting service.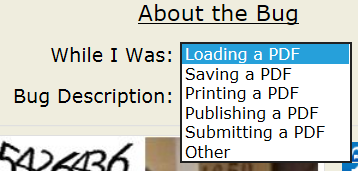 Other Pages to visit – Advance Premium Tax
*While I don't have a "full" citation that a mouse signature is valid, I've been doing it for 3 years with no problems.  Civil Code 1633.1 et seq Electronic Transactions
**Wrong information might get you in trouble.  I'm mandated by law and contract to tell you about it in language that you understand.  Click here for explanation.
Historical Info
website and ONLINE application is not fully reliable at this point, so we have taken their pdf application and made it fillable ONLINE.  Covered CA has PROMISED to process pdf applications immediately. Bulletin However, the CA Health Underwriters has "learned" the agent must re input the information.  Bulletin CA Healthline CAHU Response  CAHBA discussion  Here's how to do it and automatically send your application to us.
PROBLEMS – working better now?
We suggest that you forfeit the Tax Credit for a month or two, and apply through our quote engine and/or the links to direct Insurance Company websites.  Open Enrollment extends to 3.31.2014.  When and if their enrollment process actually works,  simply cancel the coverage and get it through the exchange and get your tax credit. Oregon Live   Covered CA now admits that 100,000 online applications have not been completed and are asking Agents  to call those people and complete the process. Agent Bulletin   LA TIMES    While Covered CA has people alleging they have successfully enrolled online, maybe having a pet helps, check their Facebook page with all the frustration.   No one should have to take 3 hours on hold to complete an application.  What kind of service level will the public get when they need to report a change in income?  The Advance Premium Tax Credit will come out in the wash, when 2014 taxes are done.
If you would prefer to enroll ONLINE with Covered CA and can tolerate the poor service, on hold wait times, slow response times and numerous website errors  and you appreciate the help and prompt response you've had from us on the phone, email and this website, go ahead and click on Find Help Near You and name us Steve Shorr as your agent.   I am trying to hire someone to help with the input, craigslist and also one of my clients who completed three applications for his family, but have not been able to.  So much for our unemployment rate.
Covered CA sent a bulletin on 12.6.2013  (Fox News  Biz Journal.com Orange County Register Mercury News) that they will no longer process paper-pdf  applications.   On 12.10.2013 8 PM, I copied the faxed application into their website with just one error message.
Need to finish by the 15th…. californiahealthline.org/2014/4/10